We're Renovating!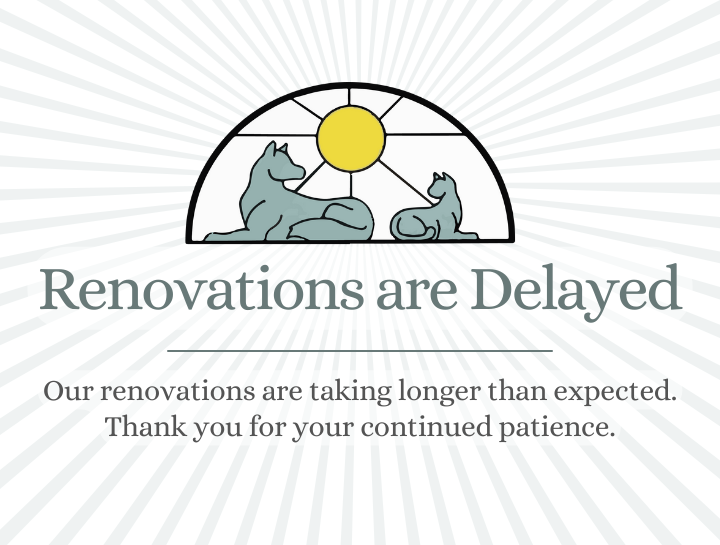 February 23, 2022
We have been planning a renovation for at least five years and finally began the process on February 21. We are so excited!
40 years ago, Drs. John and Kathi Gruss opened Earlysville Animal Hospital in a 1000 square foot space in the center of Earlysville. Eight years later we moved into the current building. The space worked really well for the two doctors and support team of five at the time. Over the years, our team has grown to include 6 doctors and 20 support staff. The newly renovated space will better support them in providing quality care for your pets!
We are adding three exam rooms, a luxury cat boarding area, and we are modernizing the facility to improve how we treat every pet while following Fear Free and Cat Friendly Practice guidelines.
Additionally, we are updating the entire hospital with lighter and brighter paint, new cabinets, and countertops. Finally, we will have less slippery floors to help large and elderly dog patients.
We thought the whole project should be finished in 6 to 8 weeks - but, unfortunately, progress is slower than expected. As of October 2022, we are waiting for the last of the cabinets to arrive and be installed!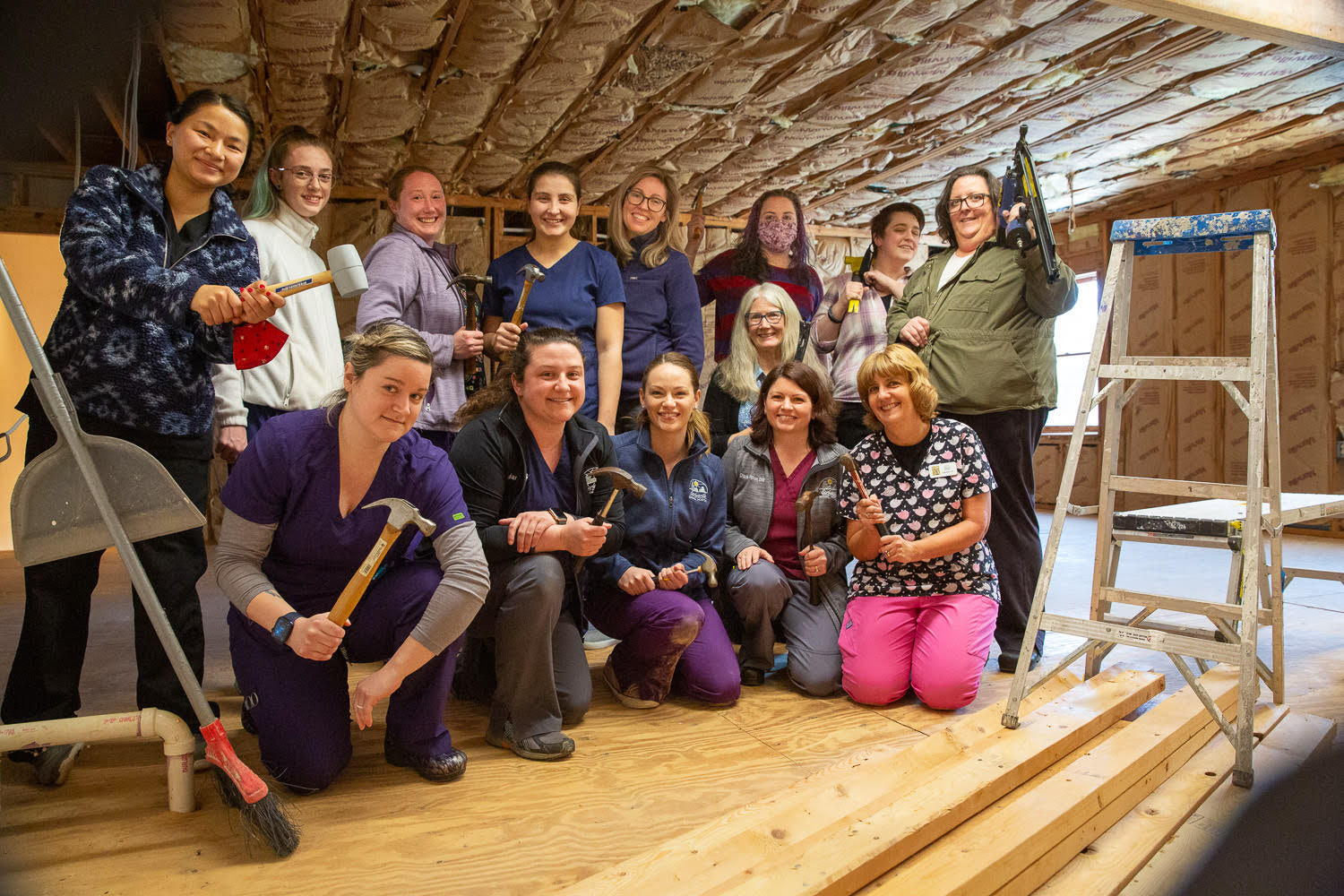 We plan on being open for the entire renovation project to care for our patients. For anxious pets, we will schedule routine care after the remodel if possible (or on Saturdays when construction is not being done). We have found that pre-meds help our anxious patients worry less about their veterinary visits. Please let us know if you think pre-meds would help your pet.
We have fingers crossed that pandemic precautions will be eased by the time the remodel is complete. We hope to have an open house and invite all our clients and friends to explore the new space, celebrate our 40th anniversary, the retirement of Dr. Emily Kinnaird, Dr. John Gruss, and Dr. Kathi Gruss (who is retiring later this spring), and meet Dr. Bolton and Dr. Carbonell who joined our team a year ago.
Dr. Kathi Gruss says: "This is such an exciting time for the Earlysville Animal Hospital. We are celebrating our 40th anniversary and looking forward to inviting everyone back into the hospital when our remodel is complete and COVID precautions are less strict. Everyone is thrilled the entire space will be updated, we will have a new luxury cat boarding area, non-slip floors throughout, and three new exam rooms. The remodel will improve the way we offer the best Fear Free and Cat Friendly Practice care for our patients "
Take a look at some of our progress pictures: