December 2021 Newsletter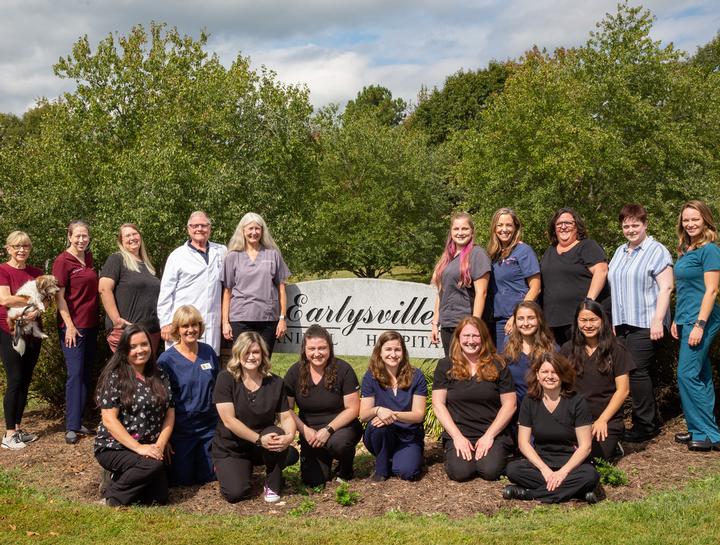 December 16, 2021
Earlysville Animal Hospital Newsletter
December 2021
HAPPY HOLIDAYS!
The staff and doctors wish you, your family and pets a very happy holiday season and a healthy and happy new year.
We have been busy adding pet care articles written by our doctors, including the recent "Things Your Cat Wants You to Know - new information about feeding your cat". Gone are the days of feeding cats free choice dry cat chow.
We also have links to up-to-date information. Have you wondered about the best time to spay your dog? Or how to give your pet medication? Or how to get your cat in its carrier for trips to the Earlysville Animal Hospital? Check out our resources and links page.
We planned to have a major remodel start early in 2020. The pandemic has caused so many delays but we now have an official start date of February 13 and with the goal of finishing March 22. We are very excited to have this happen. The focus is to make veterinary visits less stressful for our beloved pets by adding more exam rooms so there is less time in the waiting room, slip free floors, better flow to decrease pet to pet interactions, and a separate cat boarding area with large condos. We are putting everything we have learned from Fear Free Pets and Cat Friendly Practice into the design.
We will be open during the renovation. The contractor is planning for as little disruption as possible, but we do know there will be some construction noise. Normally we recommend pre-meds for all pets who are anxious during their visit and it will be extra important during the construction for anxious pets to have their pre-meds. Pre-meds may also be a good idea for pets who are uncomfortable with loud noises like thunderstorms, or fireworks. Our doctors are happy to make a pre-med plan for your pet - just ask!
Thank you for helping us make Earlysville Animal Hospital a special place for pets and their families. We appreciate the trust you have given us and the excellent care you give your pets every day.
Thank you also for the kind reviews you have given us through our surveys, Google, and Facebook. We treasure them