November 2021 News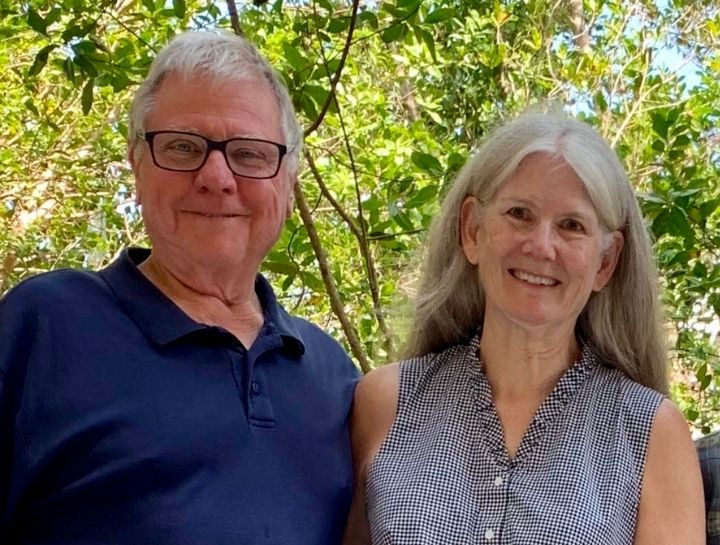 November 1, 2021
Dr. John Gruss & Dr. Kathi Gruss Have Retired
As of November 1, 2021, Dr. John Gruss has retired and Dr. Kathi Gruss has decreased her schedule to one day a week. Retirement is certainly bittersweet for John and Kathi Gruss. They have both loved working with the staff, getting to know their clients, and caring for their patients for nearly four decades.

They have prepared for retirement for the past six years and have assembled an excellent group of veterinarians and staff to continue the legacy of service under the direction of Dr. Charis Thompson, our Chief of Staff as well as Kelley and Jessica, our Hospital Managers.

The Grusses opened the animal hospital in 1982 with a dream of offering excellent veterinary care and service with kindness to clients, patients, and each other. By 1990 the hospital was accredited by the American Animal Hospital Association (AAHA) as a hospital offering the highest quality care. In 2011 Earlysville Animal Hospital became a Cat-Friendly Practice to make veterinary care less stressful for cats and their caretakers. Then, six years ago we embraced Fear Free training to alleviate stress, anxiety, and fear for our patients.
---
Remodel Update

In other news, our remodel was set to begin in 2020 but the Covid-19 pandemic has delayed this project. We anticipate starting the remodel at the beginning of 2022. We will be adding 3 new exam rooms and a separate cat boarding area where the cats will have larger condos and privacy from dogs. The rest of the hospital is getting new, less slippery, and more dog-friendly flooring, and a complete refresh. We can't wait to have the building finished and to open the doors and welcome our clients.

We are planning an open house once the remodel is finished, to celebrate the achievements and retirement of Doctors John and Kathi Gruss.
---
Please continue to visit our website often, including our News and Articles Page > and our Links and Resources Page >