COVID-19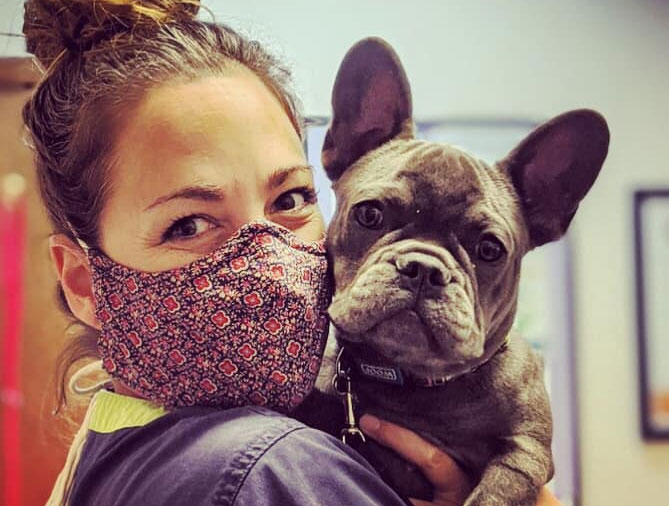 May 4, 2020
Dear Clients and Friends,
The staff and doctors of Earlysville Animal Hospital hope you are staying safe and healthy during this trying time. Governor Northam's stay at home order and our concerns for the health and safety of our staff have changed the way we are able to help your beloved pets.
Veterinary hospitals are considered essential so we are allowed to continue to provide necessary care for our patients during the pandemic. We are here to provide for your pet's essential and critical needs. Essential care for your pet during this time includes keeping necessary vaccines current, (especially the rabies vaccine), taking care of your pet's emergencies, illnesses, injuries, skin diseases, behavioral issues and care of chronic disease. It is important that we continue to manage your pet's painful conditions and we continue to offer exams, lab work, radiographs and acupuncture, dentistry, and necessary surgery to help us do this.
We are trying very hard to limit the risk of contributing to the spread of coronavirus by practicing strict social distancing. The staff and doctors of the Earlysville Animal Hospital want to stay healthy so we can continue to do what we love doing - giving your pet the best care. This is a team effort and you play a crucial role.
Our goal is to limit our staff's in person interaction so we will get as much information as possible from you about your pet's history on the phone or by email prior to your pet's appointment. This includes the reason for your pet's visit, what medications and supplements your pet is taking, what the current diet is, and a history of the current problem. Please have this information available for us. Also, please let us know how to reach you during the appointment and confirm your current email address.
We are asking clients to remain in their car and call us to let us know when you have arrived for your appointment or to pick up medications or food. A staff member will come out to the car to get your pet. Please step out of the car when we approach your vehicle as we want to eliminate passing a pet from your arms directly to the staff member's arms. Staff members should not get into your car. Please have your pet either on a secure harness or collar and leash or in a carrier. Place the pet on the ground and hand the leash to us or put the carrier on the ground. Please keep at least six feet distance between you and the staff member. Retractable leashes may make a walk fun but aren't appropriate for veterinary visits. We have slip leashes your pet can use if you don't have a suitable leash for this visit.
Please stay in your car near your cell phone while we take your pet into the hospital for their appointment. Rest assured; we will do everything we can to keep your pet comfortable during the visit. As always, bring a hungry pet. Eating alleviates stress for your pet so we want them to eat treats and snacks during most exams. If we have questions during your pet's visit, we will call you. At the end of the appointment, we will call with a report. If email is a better way to reach you, please let us know.
Please pay the day of the visit by phone with a credit or debit card. Our staff is avoiding handling plastic cards and cash to stay safe. Our office phone number is: 434-973-9699.
We are still refilling preventatives, medications, and pet food but please plan ahead.
We're Taking Precautionary Measures to Combat COVID-19
Thank you for helping us keep our staff healthy so we can continue to do what we love doing - helping you and your pets. We are thankful to every one of you for trusting us to continue to do our part in the team effort of caring for your pet.
Sincerely,
The doctors and staff of Earlysville Animal Hospital
434-973-9699
info@earlysvilleanimalhospital.com