Help us make your pet's visit fabulous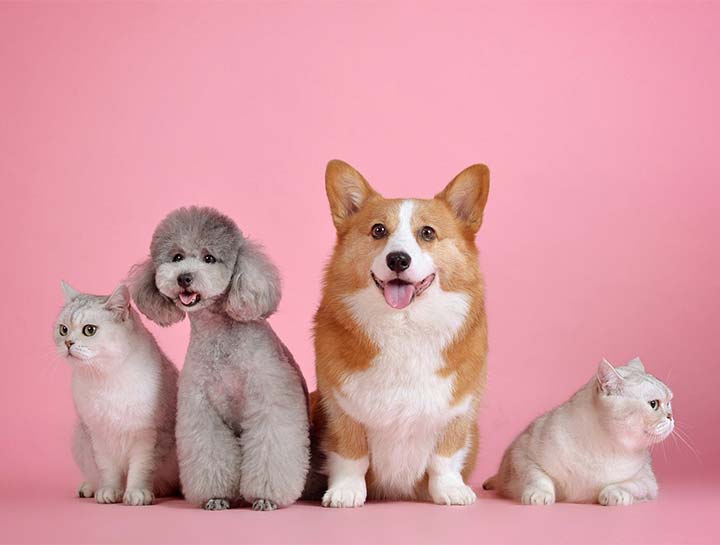 February 22, 2021
As we continue to offer curbside service because of COVID-19 precautions, we keep finding ways you can help us make your pet's visit the best it can be.
We always want to know what your pet eats. We like to make sure the diet is the best for your pet. To help with this, please take pictures of the pet food and treat labels every time you change foods and show it to us at your visit. This gives us the information we need to check ingredients and nutritional information, like calories.
Let us know if there are foods your pet shouldn't eat. We feed a variety of treats during their visit. Fear free techniques teach that feeding pets decreases their anxiety and distracts them while we are doing what we need to do. If they have food sensitivities, please bring their favorite treats from home.
Also, please bring a list of all medications and all supplements by brand that you give your pet.
Supplement brands are especially important because none of them are tested or approved by the FDA and independent testing is needed to insure safety and quality. This includes all supplements including those developed for joint health, fatty acids, vitamins, CBD products, digestive aids, products designed to support the immune system, teeth and gums and skin and coat.
We recommend products made with the best quality control and independent testing.
Writing a note is a great way to share with us your concerns for your pet. Things we want to know about include:
Is your pet having any mobility issues? Is your dog still happy to jump up and play or go for a walk? Is your cat still jumping up on furniture and their cat tree?
Is their appetite normal? Any digestive signs like vomiting, constipation or diarrhea?
Any changes in litter pan habits for your cat?
Are they coughing or sneezing? Any worries about their breathing?
Has their hearing changed?
Any change in vision?
Any behavior changes? Anxiety when you leave the house? Any issues with grumpiness or aggression with children, other pets, the family? Is your cat scratching the furniture?
Is there anything else we should know about?
Be sure to refill and give your pet's pre-meds if they are anxious at the veterinary hospital. We see wonderful results for many pets.
Thank you for helping us make your pet's visit the best visit ever!
We miss having you join us in the exam room for your pet's visit!